The lad's not looking too good as he clings to his last few moments of life. He firmly grasps you; he's handing you something.
"Death may be coming to claim me," he heaves. "But I give you the gift of life" And so, Snape hands you... A BIRTHING WOMAN.
What is it with the weird gifts? Seriously, Sherlock has given you the most normal one, and that's saying something. Awkwardly, you look back at Snape (after difficultly stuffing an entire person into your backpack). "Thank you.... and thank you for saving me" you say.
He looks at you...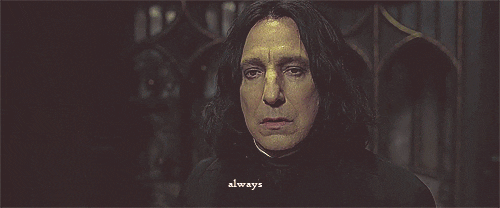 And with that, the man goes limp on the ground. Merlin, you'd better
get out of here
before the tampon starts attacking you or something....or before someone comes looking and thinks
you
killed him.