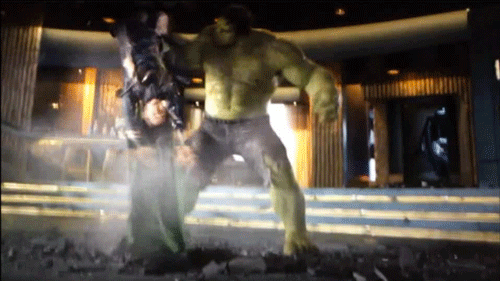 Well look who came by to save the day. Thank goodness.
Maybe Green Giant over here isn't so bad after all. Calming down, he shrinks, and shrinks and shrinks some more, until...
How wonderfully bizarre. Still, you don't question it. "Who is this?" he asks the Captain, motioning towards you.
The Captain proudly answers that you're his sidekick for the day.
"What about Nat?"
Yeah...what about Nat?
....Oh. You brush yourself down a little in a brief moment of inadequacy. Her eyes
scan over you...